The Bisi Alimi Foundation advocates for the rights and dignity of LGBT people in Nigeria. Taking people from invisibility to visibility.
We research the perception Nigerians have about LGBT and the impact these perceptions have on the lives of LGBT people in Nigeria. These researches inform our fellowship programs that are developed to mainstream LGBT stories and realities through media and legal framework.
We engage with businesses and work with them to domesticate their global diversity and inclusion policy in Nigeria, thereby creating a culture of acceptance, love and support.
100% of your donations go to creating an inclusive and diverse environment for LGBT people in Nigeria.
More than 1 out of 5 LGBT Nigerians report experiencing discrimination or abuse in their workplace, and more than 1 out of 7 LGBT Nigerians report workplace discrimination while seeking a job.
– Workplace Discrimination in Nigeria
I have been harassed by the police. They threatened to take me to their station and "give me a reason not to smile"
– Gay Man Living in Nigeria
I was locked up in the police cell for over 14 days and was denied access to a lawyer or phone call.
– Transgender Man Living in Nigeria
We believe in the power of data. Most importantly, we believe in the power of the people and the story behind the data.
– The Bisi Alimi Foundation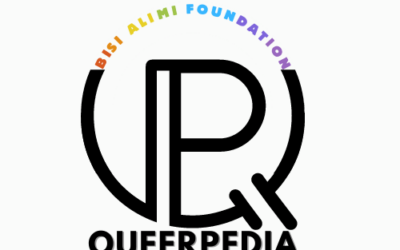 Introducing Queerpedia: A Remarkable Journey! Hold onto your rainbow hats because we're about to take you on a thrilling ride through the...
read more