Speakers: Justine, Jonathan, Bisi and Kapil
On Thursday, 4 August, Bisi Alimi Foundation finally celebrated its official UK charitable status!! We are so excited about this and all the work we could do with this new status.
With this huge step, the Foundation will gain greater recognition around the world, thus increasing our probability of success. Moreover, becoming a charity means that you, our supporters and allies, can keep track of how your financial support is used.
Indeed, we should all celebrate!!
Our official launch was a great success, thanks to our friends at Baker & McKenzie! We turned their office in London into a celebration venue. It was amazing! We had friends of the Foundation, and allies from other organisations who support our work and believe in our vision.  And let's not forget the champagne… O'la la!
Speakers: Justine, Jonathan, Bisi and Kapil
One of our board members Kapil Gupta, opened the evening. What was so special about this is that Kapil is the Projects Information Officer at Human Dignity Trust, and he introduced our new charity and the work we do. Oh, did we mention Jonathan Cooper was also a speaker that night? He secured the Foundation's first project funding! Yeah, he did! Justine Thompson, the Senior Inclusion & Diversity Manager at Baker & McKenzie was also there to party with Bisi Alimi, our Executive Director.
Before the drinks though, our speakers detailed the work of the Foundation and stressed its importance. Over finger snacks, they discussed both previous and future projects, and emphasized  the need for funding and general support.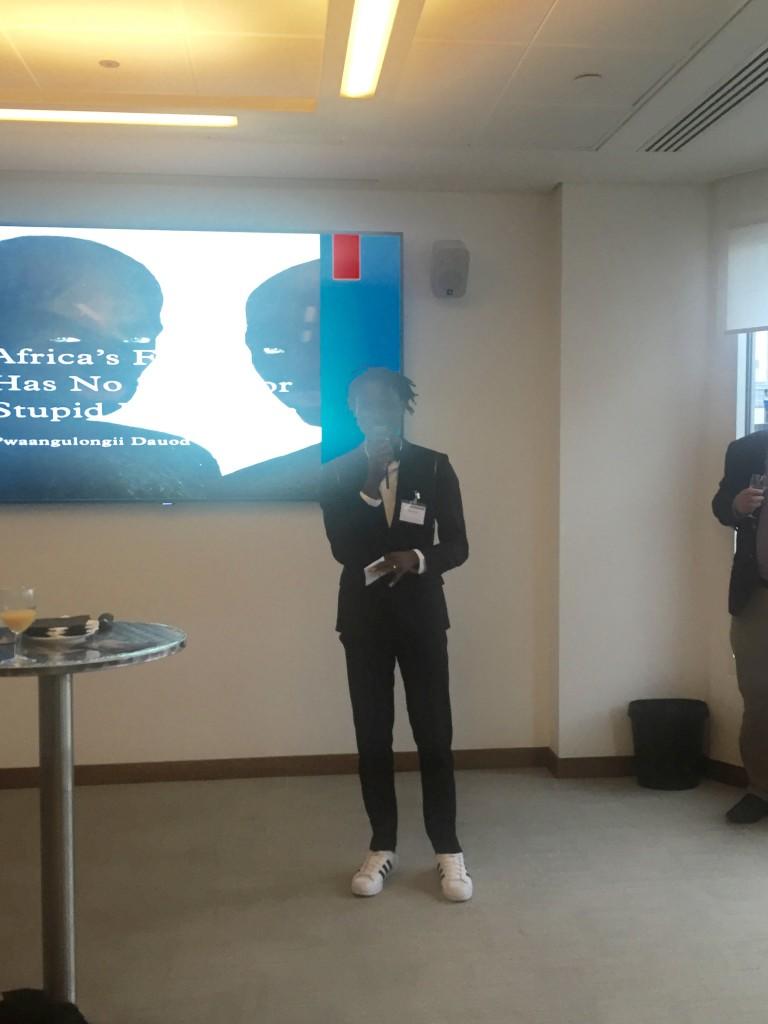 We're so excited about what's to come, and we invite you to watch out for some of our new projects, including an event discussing the role of allies in eliminating homophobia in Nigeria, a report on the impacts of homophobia, a second Social Perception study of LGBT people and a training session for journalists in Nigeria.
Thank you for your continued support. We will continue to keep you updated as we strive to make Nigeria a better and safer place for LGBT people.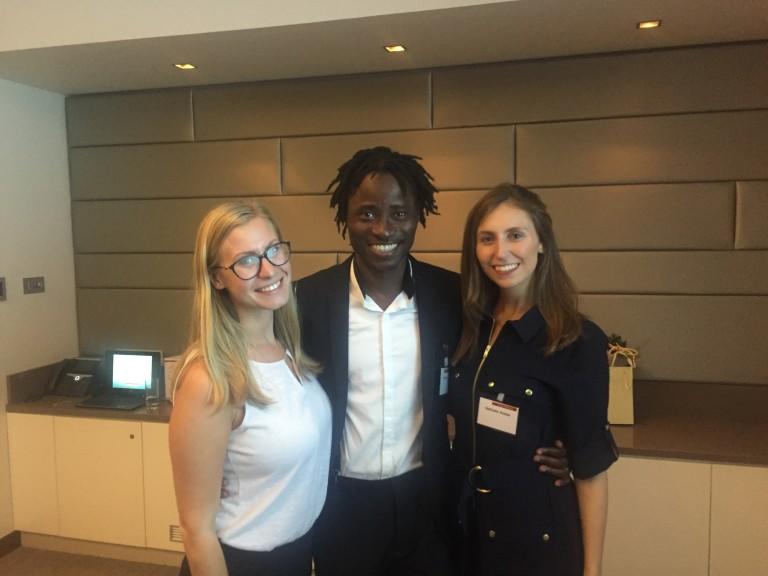 Staff of Bisi Alimi Foundation: Zuzana, Bisi and Nathalie