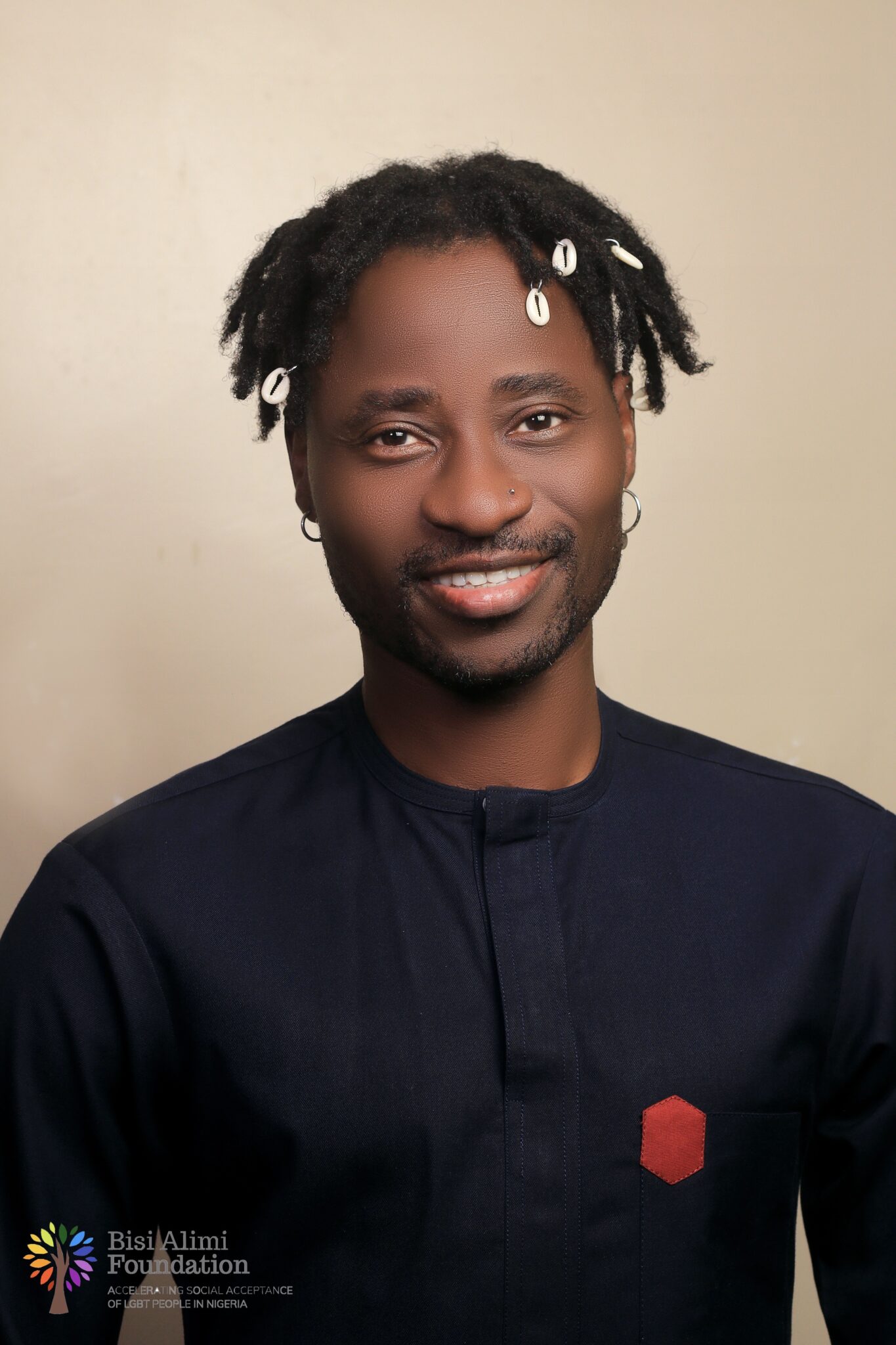 Bisi Alimi
Executive Director
Bisi Alimi is the founder and the Executive Director of the Bisi Alimi Foundation, an organisation working to accelerate social acceptance of LGBT people in Nigeria.
Alimi has a BA in Theatre Arts (2004) from the University of Lagos Nigeria and MSc in Global Governance and Public Policy (2011) from Birkbeck College University of London.
Alimi is a multitalented storyteller, actor, activist and angelic troublemaker. He has over 15 years experience working on Sexual Orientation and Gender Identity in Africa.
Before starting Bisi Alimi Foundation, he was a lecturer at the Humboldt University in Berlin teaching "Pre and Post Sexual Orientation and Gender Identity in Africa".
In his spare time, he loves to read, watch television and cook. He lives in London with his husband and his two dogs.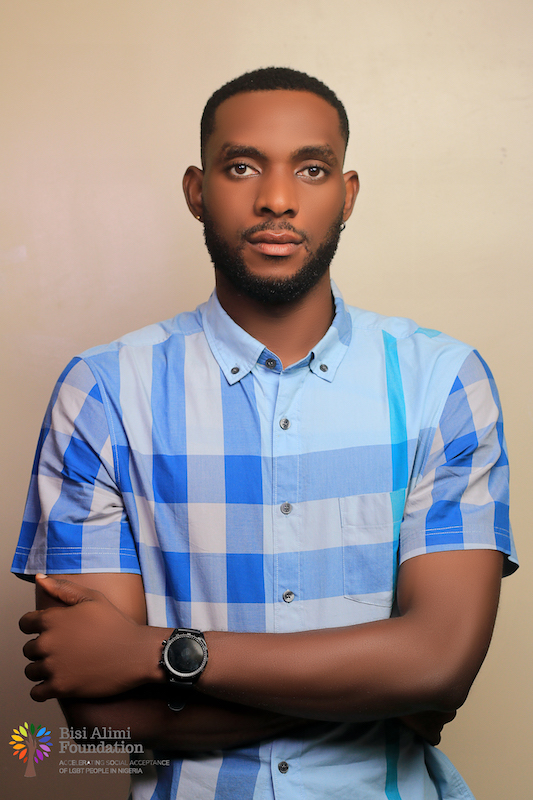 Emmanuel Thompson
Program Officer
Nell Thompson is the Program officer of the Bisi Alimi Foundation, with over three years of work experience in NGO operations in Nigeria through consultancy or volunteer capacity. Nell is passionate about educating and empowering young LGBTQ Nigerians with creative and innovative programs, as reflected in our programs and events at the organisation. Specialities in advocacy, public speaking, and listening, Nell uses these skills to amplify and raise awareness to empower and educate queer Nigerians in areas of the Law, their rights and personal development.
To ensure tolerance and respect for the rights of sexual and gender minorities in Nigeria, Nell has put himself in the forefront, using his skills and knowledge to continue advocating for the rights and protection of LGBTQ persons in Nigeria in stakeholder engagements, training and organisational activities aimed at educating and promoting visibility and inclusivity of sexual and gender minorities in decision making and as change makers.
When Nell is not working on advocating for equity and equality for LGBTQ Nigerians, he spends his spare time walking, swimming and catching up with friends and family.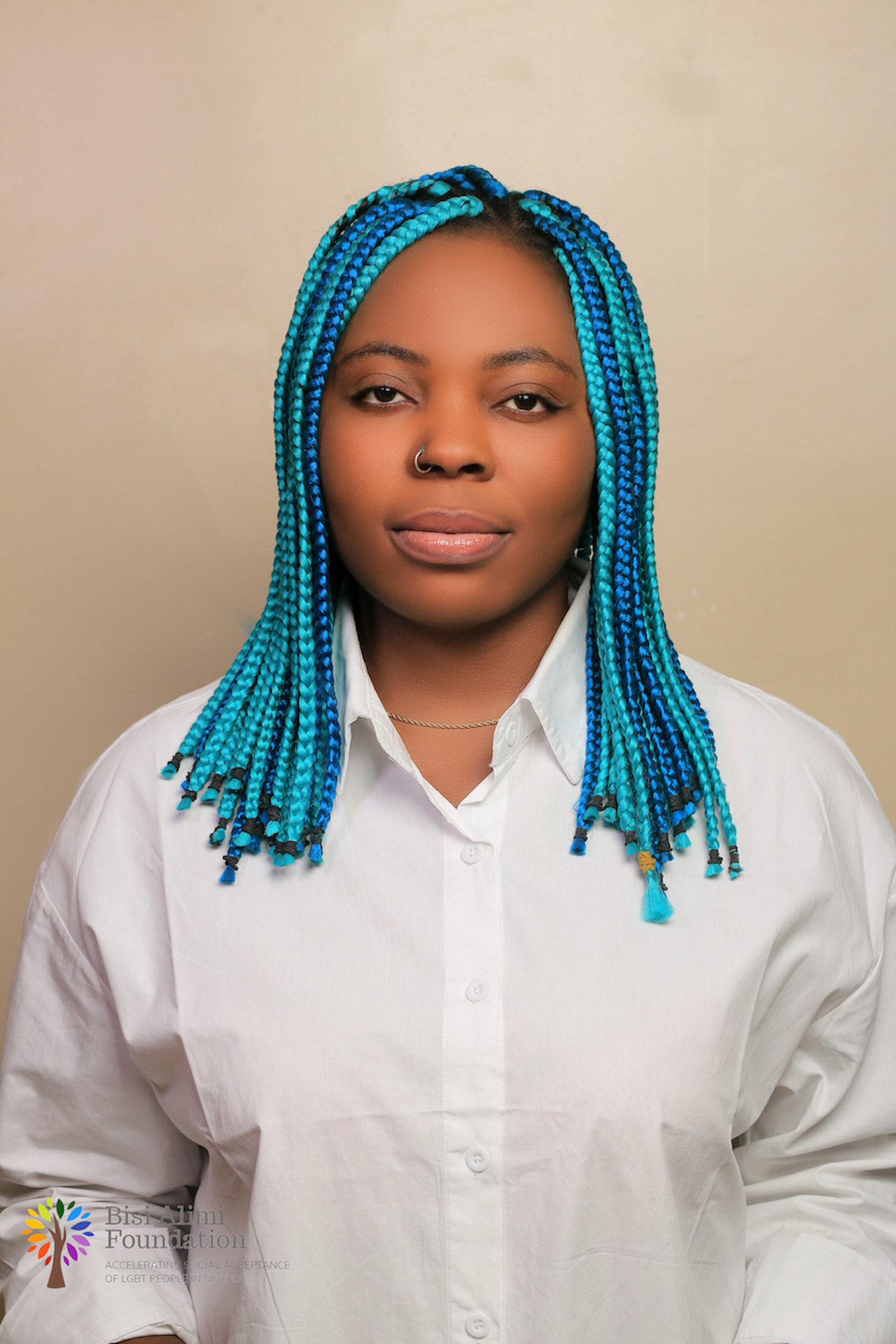 Asabe Nasir
Finance Officer
Asabe is highly enthusiastic about human rights issues with a particular interest in advocacy against gender-based violence (GBV) and LGBTQ+.
She has a background in Finance, with over five years of experience establishing and implementing accounting control procedures, financial reporting and ensuring compliance with constantly evolving tax laws.
Her professional objective is to apply her expertise in solving organisations' finance-related problems.
She loves to read, travel and explore nature.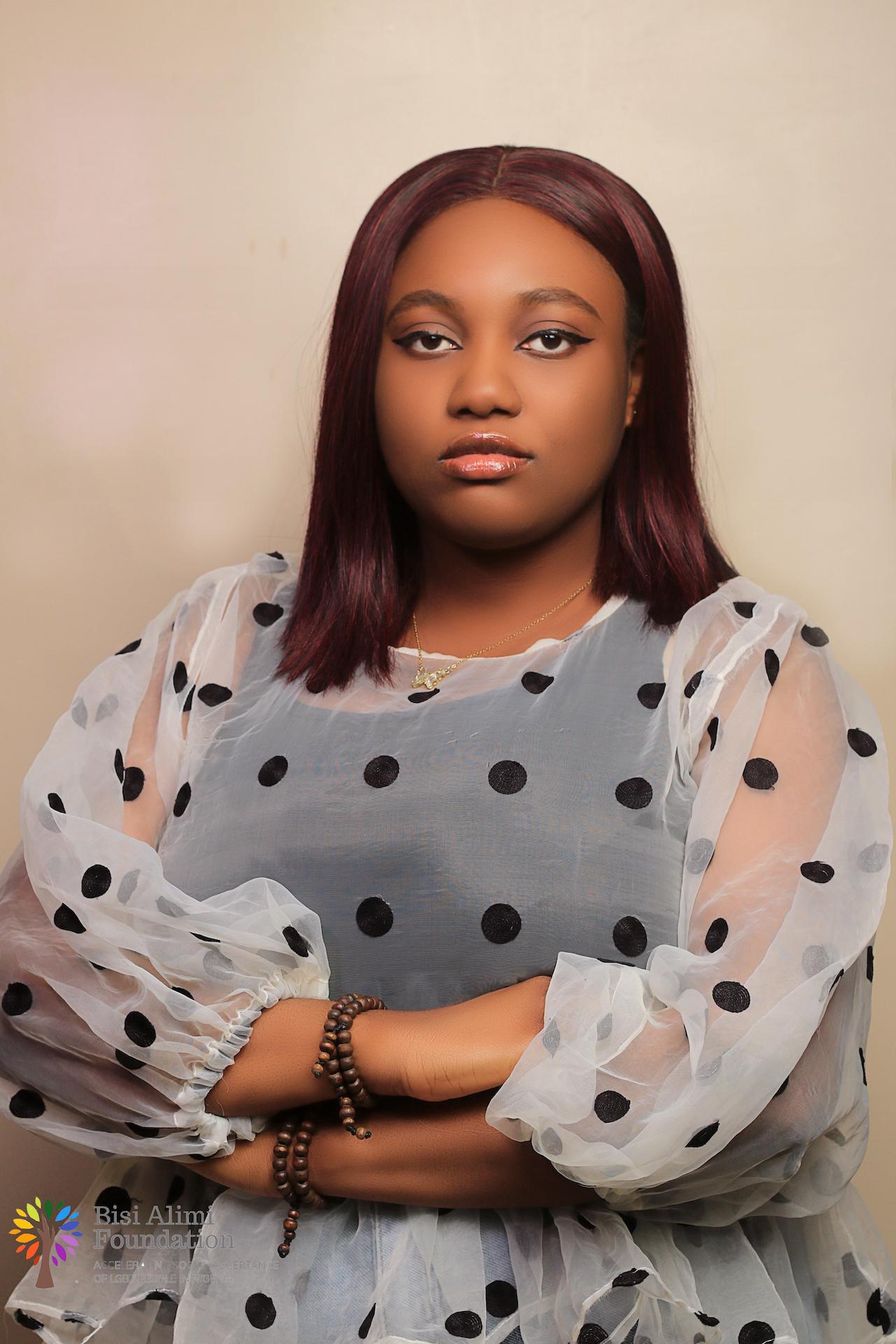 Desola Sowemimo
Admin Officer
Desola (she, her, hers) is highly committed and has dedicated part of her career to helping LGBTQ+ people have a safe space in Nigeria through her works as a Digital Marketer and she has spent the last months actively working with the Bisi Alimi Foundation where she could use her skills to see the foundation meet their vision and mission goals.
Desola holds a degree in Geology from the Federal University of Technology Owerri, hoping to use all that she has gained to help push further theories about the world, how it was created and how its going.
She has also gained extra skills as a digital marketer and an aspiring product manager also in hopes that she would use these skills to accelerate the social acceptance of queer people in Nigeria.
In her free time, Desola loves reading mangas and watching Japanese anime. She also loves to travel, listen to good music, eat and sleep.