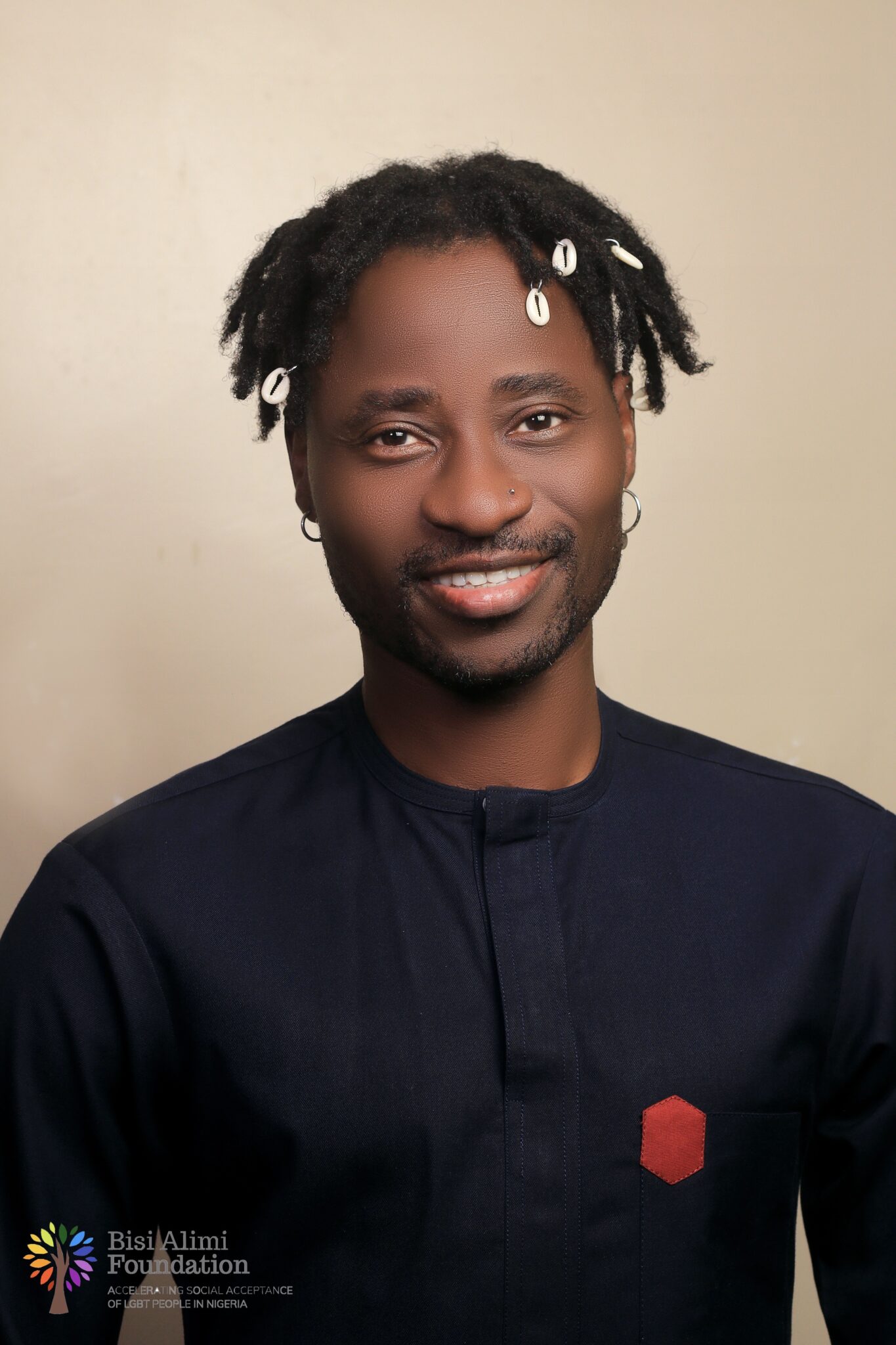 Bisi Alimi
Executive Director
Bisi Alimi is the founder and the Executive Director of the Bisi Alimi Foundation, an organisation working to accelerate social acceptance of LGBT people in Nigeria.
Alimi has a BA in Theatre Arts (2004) from the University of Lagos Nigeria and MSc in Global Governance and Public Policy (2011) from Birkbeck College University of London.
Alimi is a multitalented storyteller, actor, activist and angelic troublemaker. He has over 15 years experience working on Sexual Orientation and Gender Identity in Africa.
Before starting Bisi Alimi Foundation, he was a lecturer at the Humboldt University in Berlin teaching "Pre and Post Sexual Orientation and Gender Identity in Africa".
In his spare time, he loves to read, watch television and cook. He lives in London with his husband and his two dogs.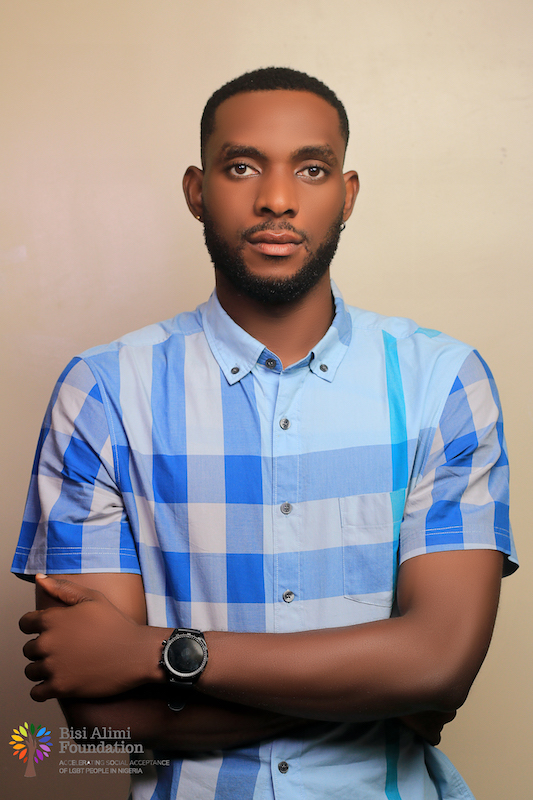 Emmanuel Thompson
Program Officer
Nell Thompson is the Program officer of the Bisi Alimi Foundation, with over three years of work experience in NGO operations in Nigeria through consultancy or volunteer capacity. Nell is passionate about educating and empowering young LGBTQ Nigerians with creative and innovative programs, as reflected in our programs and events at the organisation. Specialities in advocacy, public speaking, and listening, Nell uses these skills to amplify and raise awareness to empower and educate queer Nigerians in areas of the Law, their rights and personal development.
To ensure tolerance and respect for the rights of sexual and gender minorities in Nigeria, Nell has put himself in the forefront, using his skills and knowledge to continue advocating for the rights and protection of LGBTQ persons in Nigeria in stakeholder engagements, training and organisational activities aimed at educating and promoting visibility and inclusivity of sexual and gender minorities in decision making and as change makers.
When Nell is not working on advocating for equity and equality for LGBTQ Nigerians, he spends his spare time walking, swimming and catching up with friends and family.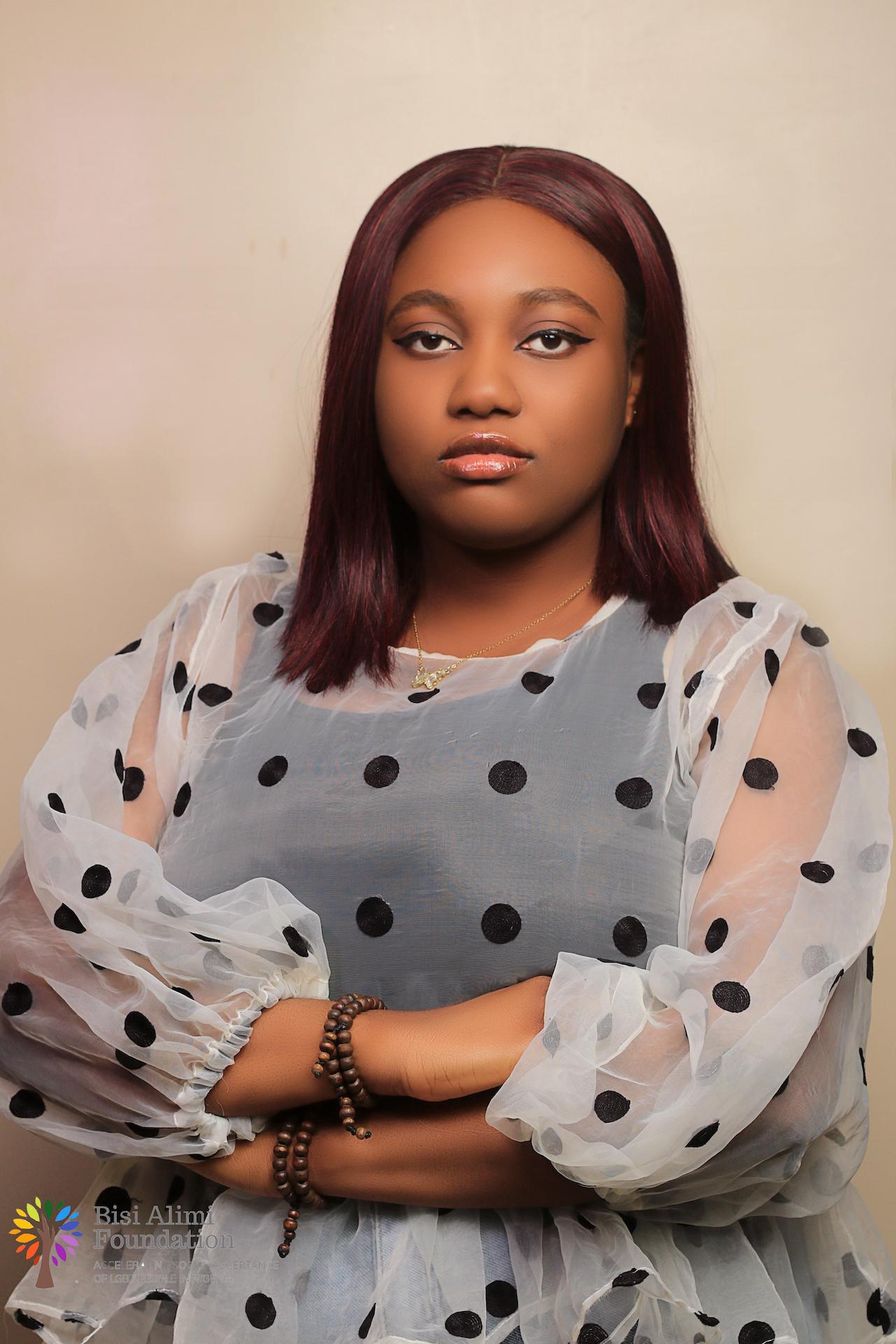 Desola Sowemimo
Admin Officer
Desola (she, her, hers) is highly committed and has dedicated part of her career to helping LGBTQ+ people have a safe space in Nigeria through her works as a Digital Marketer and she has spent the last months actively working with the Bisi Alimi Foundation where she could use her skills to see the foundation meet their vision and mission goals.
Desola holds a degree in Geology from the Federal University of Technology Owerri, hoping to use all that she has gained to help push further theories about the world, how it was created and how its going.
She has also gained extra skills as a digital marketer and an aspiring product manager also in hopes that she would use these skills to accelerate the social acceptance of queer people in Nigeria.
In her free time, Desola loves reading mangas and watching Japanese anime. She also loves to travel, listen to good music, eat and sleep.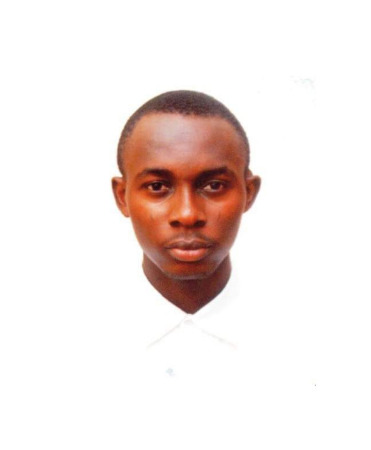 Ademola Adebambo
QueerPedia Project Officer
Adebambo Ademola is a project management enthusiast with over five (5) years of experience in Project Management and LGBTQ+ community development and advocacy in Nigeria. He has established himself as a leader and advocate for diversity and inclusivity.
Born and raised in Lagos, Nigeria. He pursued his education at Lagos State University, where he earned a Bachelor of Technology (B.Tech) degree in Project Management Technology. Throughout his academic journey, he consistently challenged societal norms and explored various aspects of his queer identity.
Beyond his professional accomplishments, Adebambo Ademola is deeply committed to fostering a more inclusive and equitable workplace for individuals of all sexual orientations and gender identities. He actively engage in advocacy initiatives, participating in panel discussions, conferences, and workshops that focus on LGBTQ+ rights and representation in Nigeria.
Through his leadership and mentorship, Adebambo Ademola has inspired and empowered others to embrace their authentic selves. He consistently strive to create safe spaces where queer individuals can thrive professionally and personally, encouraging open dialogue and promoting acceptance.
He enjoys traveling, meeting new people and playing video games. He find solace in contributing to inclusivity and creating a safe space for LGBTQ+ individuals living in Nigeria for self expression and being their authentic selves.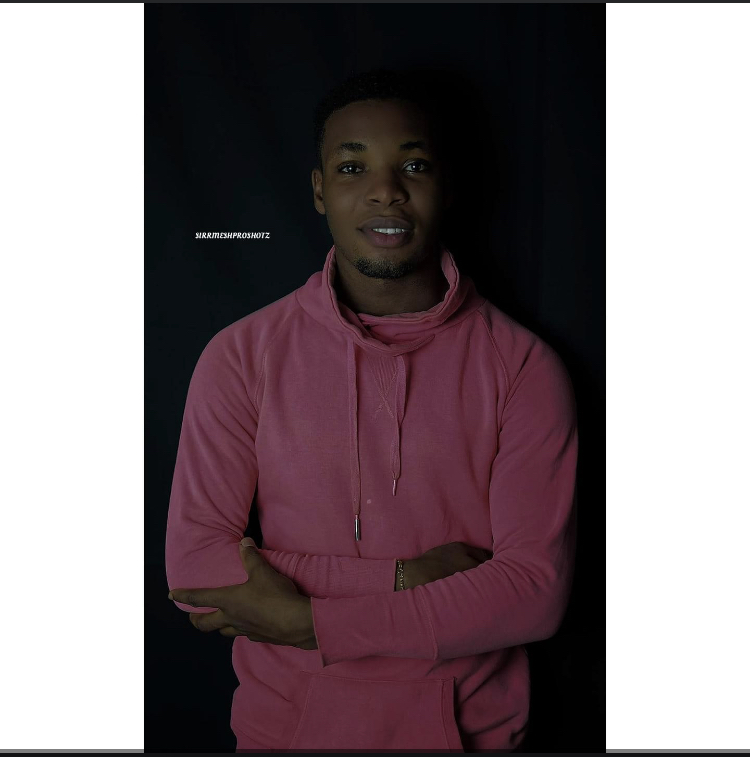 Eresaba Emmnauel
COS to Bisi Alimi
Manuel holds a B.Sc in Accountancy from Imo State University and has partly worked as a volunteer trainer and mentor in a support group under a Non-Governmental Organization. His skills have been sharpened through knowledge and hands-on experience in different establishments within the country.
Manuel has continued to advocate for LGBTQ+ rights. He has always believed everyone has a right to live freely regardless of sexual orientation or Gender Identity.
He is also effective in his efforts to engage the media with very useful educational topics to reach out to his contemporaries. He has been able to write interesting articles and organized online lessons on motivational issues.
He loves reading, listening to music, and travelling in his spare time.